WordPress is most effective, inexpensive, robust and widely popular of all CMS solutions. Having originated in 2003 this blogging platform has now grown mature and is widely used as CMS and blogging platform due to various inherent functionalities and great features.The excellent features of WordPress enable to build unique and stunning website for businesses to grow and attract more visitors. Millions of websites are created on WordPress and are amazingly doing great! Feature-rich, robust, flexible and responsive websites that can propel your business to new levels is our forte using WordPress.
We are committed to providing incredible services across the globe. We have ample of skilled WordPress developers that make it possible to carry WordPress web development including WordPress customization to ensure tailor-made solutions for our various clients.Our developers dig deep into your business goals, target market, and put a strong emphasis on making your website user-friendly.
Why WordPress ?
Free Opensource Platform
Easy to use and learn
Extendable using plugins and themes
Wide range of free themes and plugins
Search Engine Friendly
Safe and Secure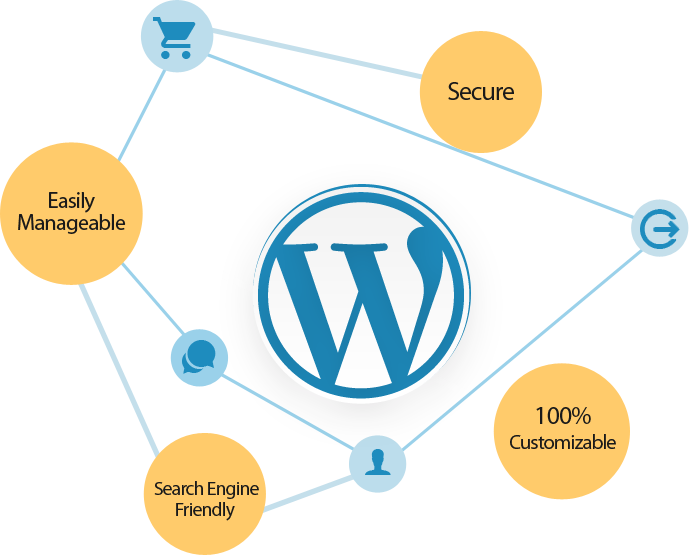 What we do.
WordPress Web Development
Open Source CMS Development
WordPress Migration
WordPress Theme Development
Custom Plugin Development
Custom online Shops creation
KEY FEATURES OF WORDPRESS DEVELOPMENT SOLUTIONS
At Bitsping, we strive to offer WordPress solutions that are compatible with all business models and industry verticals. Our team of WordPress developers ensures that they deliver effective, presentable, robust and highly functional WordPress CMS solutions. They are backed by state-of-the-art infrastructure and latest technology that empowers them to deliver their goals on-time without compromising on our high quality standards.Our team has experience extending WordPress functionality, as well as incorporating a wide range of plugins, to meet our clients' unique demands.